One of the great privileges of opening the regular mail at the Gangaji Foundation is reading the letters sent to us from men and women who are living behind bars. Some prisoners are writing to request a book, to join the Freedom Inside course by mail, or to inquire about corresponding with a volunteer. We are thrilled to receive each and every one of the hundreds of requests that arrive in the mailbox every year!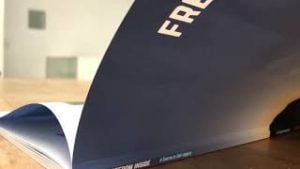 We also receive beautiful reports from prisoners—letters that will make your heart overflow. Today, I want to share one of those letters with you. Jeffrey is currently incarcerated in a Texas prison. He participates in Gangaji's course by mail and shared with us a letter that is a stunning confirmation of self. I asked Gangaji to read Jeffrey's letter so I could share it here with you and the world.
How is it possible that the ripple of Ramana's awakening as a young boy in India finds its way into a Texas prison? Well, in part, because of you!
I will let Jeffrey convey his own gratitude for you through his letter. Just like you, he too wants to share this invitation of peace and freedom with the world. It doesn't matter if we are "inside" or "outside." Finally, there is one this one heart. That is what truly matters.
With gratitude,
Barbara
Listen Now:
Learn more about the Prison Program and how you can participate
Read more Letters from Prisoners