We lost a dear and treasured friend in June. Michael Byers shared his love, wisdom, and laughter with us on retreats, as an office volunteer for many years, and finally through his soulful poetry.
John Midgely, another regular office volunteer (pictured below with Michael and Dominic Dijulio), pays tribute to his dear friend: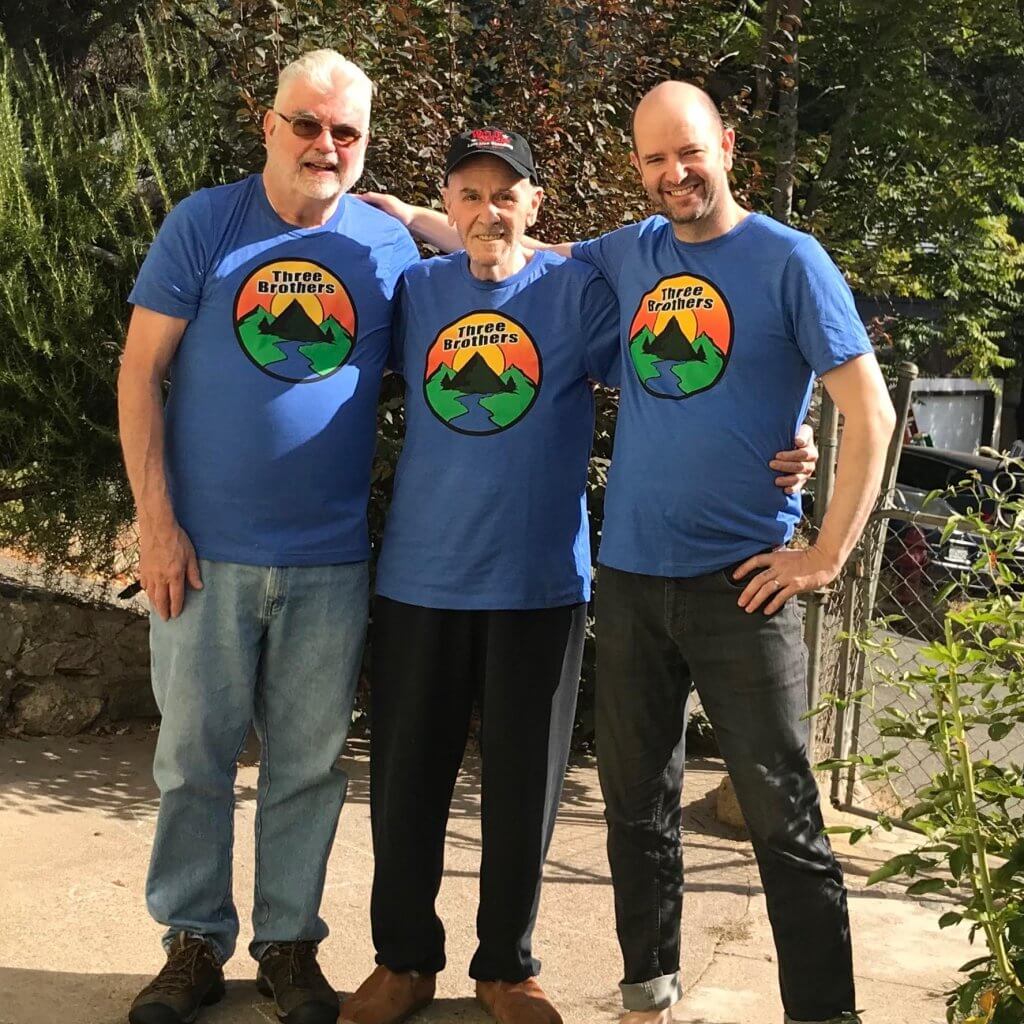 I met Michael several years ago when I moved to Southern Oregon and we volunteered together at The Gangaji Foundation.
We shared a deep love for Gangaji and a great joy in serving the Truth that she had shared with us.
We became more than friends. He was my brother from another mother, the brother I wished I'd had growing up, but didn't. Michael taught me the true meaning of brotherly love, given and received.
It was in his final years that Michael gave me his greatest gift. Michael taught me how to be a True Friend.
I learned to simply be with him, to share his joy and his despair, to simply be with someone with love and emptiness, to allow another to share whatever they needed to share, without judgement or agenda, and sometimes just to sit together in silence.
Thank you Michael, True Friend, True Brother, True Love
Here's a recent poem of Michael's, his words of transmitting the beauty of his own clear heart.
. . . . I was wrapped in silence
Held like a mother would her babe
Nurtured with the nectar of love
A heart forged in holy fire
A song to sing me home
And laughter of the gods
I was rapt in silence
Afloat in peaceful waters
Freed from all illusion
A dance in solo tempo
Stars to guide the way
And a final puff of smoke . . . . .