From time to time Kat Miller, our director of donor relations, reaches out to donors to hear what has inspired them to donate to the Gangaji Foundation. We don't usually share such correspondence, but this beautiful, vulnerable dialogue that evolved between Kat and Diana Button is a treasure worth sharing.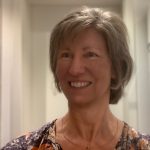 Diana, Jun 17
Hello,
Thank you for the personal thank you for my recent donation to the Gangaji Foundation. You ask whether I would like to share why I decided to give and why at this time...
...it is a good question which has required some reflection and so here is a somewhat long answer:
I have experienced over and over how Gangaji's invitation to stop has led to my heart spontaneously opening wider and wider to life. During the pandemic, I have continually found guidance and support in her words and wanted to show my appreciation through a donation to the foundation.
I realized that I had been giving to many organizations like hospitals, food kitchens, orphanages etc., that are helping people through this pandemic, but that I hadn't given to those offering me and others, spiritual support... support which I especially appreciate as we move through this unprecedented time of global pandemic and all that is being revealed to us, particularly, the inherent injustice, discrimination, and racism in our systems and inside each of us... they can no longer be ignored or denied.
I have been inspired and supported by Gangaji ever since I was at Satsang with her and Eli in Baden-Baden, Germany about 10 years ago. Though I have not been a part of the monthly conversations, the sangha, or managed to go on another retreat with her, I have been returning to her books, and online resources such as conversations with Hilary Larson and the podcasts with Barbara Denempont. I love her authenticity, directness and embodiment of the teachings...
I trust that gangaji and the foundation play a key role in this moment in time in which we are all being urgently called to wake up and realize the deeper truth of who we are. I want to support that somehow.
Thank you for your kind words and well wishes. I am originally from the UK but I live partly in Germany, partly in Italy. I spent all of lockdown in Italy. Though I was located in northern Italy, the most hard-hit region, there have been very few cases In my area. However, my mother (age 82) who lives in the UK, fell ill with covid-19 and was in hospital for 3 weeks...  thankfully, she recovered and could return home. She is still tired and not 100%, but is gradually returning to full health which is encouraging for others in that age bracket.
Warm wishes,
Diana Button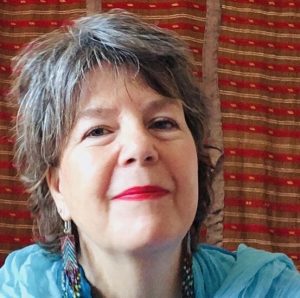 Kat, June 18

Hello again,
Thank you so much for your long answer, it touched my heart so much I shared it with Barbara, our executive director of the foundation. She also loved it, and we both wonder if you might let us share part of your email with our community in some way? Please feel free to say no, if yes it can be anonymous if you prefer.
As I was reading your response, I felt such kinship, with each paragraph I found myself nodding, this is how I feel, this is how I am donating, this is the support I am receiving from Gangaji during this time.
I hope your mother heals fully, so fortunate for her, and all of you who love her that she is home and getting well. Being it Italy during this time must have been overwhelming particularly as it was unfolding. I live in Mexico, my little village and the surrounding villages are just now experiencing the virus.
Grateful to you, grateful to Gangaji. 🙏
Kat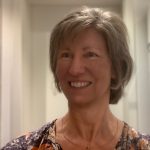 Diana, Jun 19
Dear Kat,
I am touched that my email touched your heart, that you felt kinship and resonance in my answers and that you and Barbara would like to share part of my email with the community. That would be fine. It needn't be anonymous.
Thank you for reaching out and asking me that question. It has been quite a catalyst, and has led me to re-inquire (and more deeply) into my motivations and actions with regard to the donations I make... in particular, to remember that, for quite some years now, it has been my heart's calling to dedicate my life to the path of awakening in whatever form that takes and however it unfolds.
One of my activities is to give voluntary yoga classes for donations (I call it yoga2give www.yoga2give.org) and my 'philosophy' behind it is a kind of multiple giving... the first giving is the yoga class I offer as a way of helping myself and others enter into the present moment and union with body/mind/soul. This heart-centeredness is what we will be 'giving' to others we meet. Then comes the next giving ... of a donation ... which in turn is given to others (projects, organizations helping those in need). Up to now, I have seen yoga2give as simply a name I give my informal/unofficial activity or charity whose purpose it is to pass money on to official/registered charities or nonprofits who can really provide the help... I am now re-reflecting. I realize I have not considered giving as an act of showing gratitude and that alone being an 'investment' or help for mankind and awakening.
Being in Italy during the unfolding was quite something (as I think it has been in all hotspots).... indescribable really... a roller coaster of a journey which at times was overwhelming in a very challenging way, especially as it peaked and hospitals/doctors had to turn patients away, transport truckloads of bodies to crematoriums, people could not say goodbye to loved ones or hold their hands as they died, or hold a funeral. Such horrors, such grief, such personal suffering and loss... including the loss of livelihoods, and an increase in existential stresses, increase in domestic violence and child abuse...
...and yet my personal experience of it was predominantly beautifully overwhelming in the way it showed me (and affirmed) how deeply we care about one another and the world we live in. How our shared humanity, vulnerability, and trust in love are at the core of us all ... how, when faced with a crisis like this, our initial response is to be kind, generous, strong, resourceful, creative, join together, support one another, find laughter and joy despite all the grief, all the loss... fight for what is rightfully ours, for dignity, for justice, for fair pay and treatment ...and generally show the best (and, I believe, truest) side of human nature.
I do hope that you, your loved ones, your village in Mexico, and the surrounding area are not badly affected by the virus. The very strict lockdown measures in Italy, though extreme have proven to be paramount in flattening the curve and containing the spread of the virus. Throughout Italy, businesses have reopened, the people are now free to move around again, see friends and family, albeit respecting social distancing rules... and the first tourists can arrive. The border to Switzerland and Germany are also open. It feels like freedom.
Warmest wishes and much gratitude to you and all at the Gangaji foundation.
Diana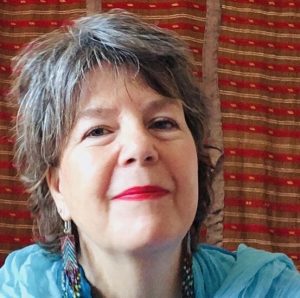 Kat, Jun 19
I love how questions can be such a catalyst, so happy that this question to you was one. Yes, the heart of giving for me is gratitude, is service itself. When I heard the story from Gangaji of her asking Papaji how she could repay him given how grateful she was and he responded give your life to this, that was it for me. I became a monthly donor and volunteer. I find that being a monthly donor is my resolve in action, I feel the support of it daily, it's a soft awareness of giving my life to this one heart.
Once again I believe the same as you, our humanity is at its core, loving, kind, helpful, generous...
If we were sitting together and you were telling me about your experience of being in Italy during covid, you would see me listening carefully, murmuring with small sounds of empathy. Most likely I would hold your hand for a moment or touch your shoulder. My prayers go out to everyone who's love ones have been affected or died and for all those recovering.
Thank you for saying yes. I do not know when, or even if your thoughtful generous emails will be used. We will let you know if used.
Love is here, love is who we are,
Kat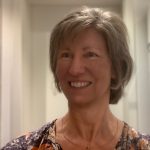 Diana, Jun 22
Thank you once again for your question... it has been doing its work and continues to reverberate... it has felt like the invitation my heart has been yearning for. I am grateful to you for that.
And I hope you don't mind yet another long email, but I feel compelled to share something else that has happened and for which I am further grateful to you for...
Your words at the end of the email stopped me in my tracks (and, I can now say, were possibly even more of a catalyst than your question). When I read that my 'thoughtful generous emails' may not be used, after all, I noticed how something shifted in my mind and I noticed ancient ( very familiar) thoughts arising (stories about who I was in the eyes of others, about not having anything of use to say or give, about not being able to trust others (especially if they extended kindness), that others are not really sincere, that I was only being invited to answer that question because the foundation wanted more money and/or possibly take advantage of the fact I was based in Italy for some reason... on and on... I was shocked and suddenly caught in those stories until I realized I could STOP. I thought I had stopped but when all of that was exposed, I realized how strong a hold those stories still had on me and that I could now recognize that and choose to stop. Simply stop. End of story!
Now 3 days later, there is a resounding Yes...  I just want to be of service out of gratitude and because I yearn to give in that direction for the sake of giving ( regardless of the outcome). Volunteering for the Gangaji foundation fully lines up with where my loyalty lies, where my heart is, and a way I wish to express gratitude for having met Gangaji, for the support I continue to receive and all that it touches and awakens in me - in all being.
Thank you,
Diana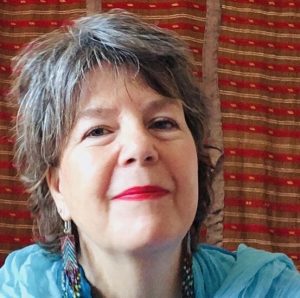 Kat, June 25
Diana, thank you for your gratitude towards me, innocent of anything really being done, other than a sincere interest.
Gosh, I know so well "triggering" the past interpretations becoming the present. Thank you for honoring me with your vulnerability. What I can say for sure is Barb and I are deeply touched my your letters/emails, they have already worked there way into our being.
So funny of course, the reason I wrote that your beautiful emails may not be used was to prevent any upset in case they were not used. I must always say that, as the journey from you to a quote on the website or a newsletter is sometimes like the old game shoots and ladders. Timing, flow, and threads of topics all contribute to something being used or not. Respect is what I feel in this moment as I hold all your words once again.
Love,
Kat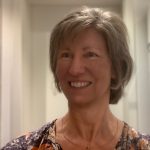 Diana, June 26
🙏 Thank you for meeting me in my vulnerability, for empathizing with the triggering. I feel your sincerity and the extended respect. This means a lot. I feel truly met and welcomed into the Gangaji Foundation. No more momentum has been added from the outside to those old, internal stories. I look forward to the volunteer work and meeting you and others from the foundation in person or via the internet in the near or far future.
🙏 From the heart,
Diana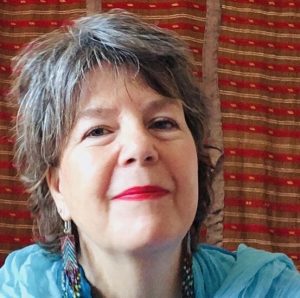 Kat, June 26
Sisters in the heart!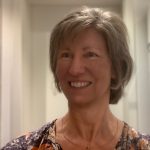 Diana, June 26
Yes!
If you would like to know more about becoming a donor in support of Gangaji's work click here, or email Kat and start your own conversation!
Diana Button lives part of the time in Germany and part of the time in Italy. She met Gangaji and Eli at a retreat in 2011. After the retreat, she shared this poem. Learn more about Diana here.
Dropping the Tissue
On this journey along the path of life
I met Gangaji and sat
Satsang with her and Eli.
She took a tissue out of a box,
made a fist and
pushed it inside.
A moment later,
she opened it once more
and the trapped multi-ply
uncurled and floated
to the floor.
"This is how to let go," she said
How simple, how poetic!
I thought and in an instant, saw
just how much I had been holding on,
just how much I had been doing,
just how much I was trapped
inside my own mind
holding on tight
to that tissue
longing to simply let go.
And I felt myself open,
ready and willing to fully
go through with it
once and for all.
I was just going to
'drop my tissue'.
And guess what?
Immediate success and
the end of my issues
with life and suffering?
No, no, no - absolutely not!
Just a mind trying very hard
to pry itself open and the tissue
tightening into a ball inside.
Days go by, months, years
and out of the blue, I notice
absence of tension in the jaw,
absence of tension in the heart,
absence of tensions in the hands;
I feel light and alive and free:
'tissues' galore
slip from my mind
and release poetically
to the floor.