For the past year I have had the extreme privilege and pleasure of working with a tight-knit, brilliantly talented team to create Gangaji's new website. With the confidence and support of Gangaji, the staff, and Board of Directors, we undertook the mission to create a new site that would answer the demands not only of modern technology, but also of a new generation of spiritual seekers.
We had been hearing the same thing from a number of sources for a while: "Your website doesn't make it easy to find what you are looking for," "The language isn't clear," "It's not responsive." Like a beloved old car that you have fixed up more times than you can remember, we had to admit that it was true: the old site was no longer delivering Gangaji's message in the easily-relatable, accessible-anywhere way that a growing portion of her audience expected.
And so we said "Yes!" Yes to creating a clearer, more vibrant, more accessible vehicle to bring the inexpressible beauty and simplicity of Gangaji's teachings to all. We said yes, not knowing what that would look like, where the support would come from, or how it would fall into place. We just said yes! and in that, a remarkable team of people showed up with the time, knowledge, and talents to help us make it happen.
It's an interesting challenge to represent what cannot be spoken, to build virtual sign posts that point to absolute freedom, and know that what was once secret, arcane wisdom is now "on demand." With that comes responsibility and the need for integrity. It has taken an artful blend of creativity, technical brilliance, the clear directive of Gangaji's teachings, and big bites of love to bring this new website to life. There have been moments of stress when things were going sideways, moments of delight as pages came together, and a steep but absolutely enriching learning curve for all. My overarching experience was of a joyful dance, as each piece dropped into place.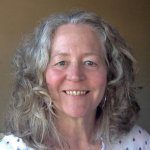 It really started with Cat Rowland. She's been a part of the GF staff for 20 years. She came to the job with experience as a baker and a few night classes in bookkeeping, but over the years, as well as being the Finance Manager, she's become the technical brains of our organization (and she's still a magnificent cook.) Her brilliant mind can see around corners that no one else can see around. It was a little over a year ago that she woke up at 4 AM with the absolute clarity that we should stop trying to retrofit our old site and build a new one.
With the staff and Gangaji's agreement, we began to research a suitable platform that could give us what we needed. We knew we wanted to simplify and streamline, to make it easier for people to engage and connect with Gangaji. And we very quickly knew we needed help. So we sought advice from three talented volunteers: Silicon Valley pros Ilene Gregorian and Kelly Harrison, and Zubin Mathai, a semi-retired software developer and freelance writer. The three of them had helped us build the Gangaji App the previous year.
As the five of us became a team—settling on the right platform (WordPress), building out a schedule for development, identifying goals, researching plugins that could do what we needed—a beautiful symmetry began to unfold. Cat had the keys to the back end of the site and intimate knowledge of all the business functions. She and Zubin worked side-by-side to ensure the safety of our data, the smooth operation of transactions, and the seamless experience of past and future customers. In tandem, Kelly, Ilene, and I worked to envision and hone the optimal user experience for new and returning visitors to the site. We brainstormed what those finding Gangaji for the first time would want to know, and how regular visitors would easily find fresh content. With the participation of the other staff and community members we worked through scenarios for different membership options and ways to come closer to Gangaji. When we had a robust strategy, following Kelly's lead, we designed and built the pages to deliver it. Then it was Zubin who provided the technical glue to stitch it all together with elegant custom tweaks to the code.
What I hadn't bargained for when we started was that the team would see it through to the end, engaging in a rigorous schedule of many hours a week in meetings, and meticulous, loving, detailed work behind the scenes, the fruits of which you are now witnessing. We are so extraordinarily grateful for the generosity of all of you!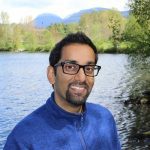 Zubin Mathai  was without doubt the backbone and the real brains of the whole operation, with the knowledge to nurture our visions into reality, and the experience to keep us confidently marching forward. Zubin is the rare mixture of a brilliant developer and an excellent communicator. (The fact that he is a poet and novelist gives it away.) He perfectly understood that we had a lot of catching up to do on many technical levels, but that we were willing to learn, to own and create our own site, with his masterful guidance.
"Working on the website was a beautiful experience, and working with Cat, Harriet, Kelly, and Ilene was a joy. When they first asked if I wanted to help out, it was an easy yes, a yes to express my love for the teaching, for Gangaji, and for any current and future explorers drawn to the Truth on the pages.
In the early days, the brainstorming sessions were fun, an outpouring of group and personal ideas onto blank slates. But as the project went on, I found myself wanting to rise to a challenge: how could I get myself out of the way? How could I put my head down and learn and effort as much as needed to fully support the others in getting their visions out?
There were certainly ups and down to the project, celebratory times and hair-pulling times, and going into it, I didn't know the time and effort it would end up costing, but I also didn't expect it to pay back in such an abundance of fulfillment." —Zubin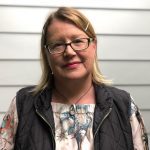 Kelly Harrison is an award winning product designer who specializes in UX (user experience). She is responsible for the gorgeous page designs, the rich colors, and open beauty of the site. She had never worked in WordPress Elementor before, but very quickly she became a master of it. I've personally learned an enormous amount from Kelly about web design. Her attention to the details of every aspect, from font sizes to making sure every user on every device has a rewarding experience on every page, was mind-blowing. It has been an easefull delight to work with her almost daily for months.
"It is with wordless gratitude and thanks for allowing me to work on the online home for these extraordinary pointings. May it be a sanctuary for those looking for true peace and the end of suffering. Much love to all of you." —Kelly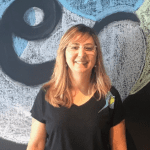 Ilene Gregorian is a senior technical program manager for a Silicon Valley start up. In her spare time 🙂 she was a huge support, especially in the early phases of brainstorming and setting us in the right direction. She and Kelly tag-teamed to get many of the pages built. She sums the project up beautifully:
"Technology is such a powerful medium. I'm so thrilled the new website better enables seekers all over the planet to come home and rest in Satsang. To serve in this process was truly the gift. So many times while working on the web pages, especially reading through Gangaji's letters with Papaji, I'd have to stop since the computer monitor was flooded with light. My mind would stop and I could no longer see straight. What exquisite internet Satsang. What a miracle!" —Ilene
I would also like to thank Barbara Denempont, Executive Director, for trusting me with this project; the rest of the staff, Shanti Einolander, Tom Hoffman, and Kat Miller for their part in creating the content and picking up the slack while we worked; Monika Rose and Monica Rodgers for very valuable insights and guidance; all the folks who helped us with the Beta testing, including the board; Jasmin Lace, Dhruva Baumbach, and Christiane Gude for their beautiful photography and, of course, Gangaji, the inspiration and guiding light behind it all.
It is our ardent prayer that this new website serve the widest possible audience in discovering the truth of living freedom. Whether someone lands on the home page for a few minutes or dives deeply into the online programs, community magazine, prison program, or photos, there is something there to point them home.
We've always said that Gangaji's website is like our satsang hall. It's a way in, where you can meet Gangaji for the first time and have an immediate essential experience of freedom. You can leave with that, or you can stay. Everything is here… all the support you need to be true to your realization, and all the ways it is possible for you to serve peace and play your part in Gangaji's prayer: May all being awaken to itself.