Intro Course - Part Three
Part Three
"Still. Absolutely Still.
Never Changing. It is present now.
At the core of everything in the universe there is this Stillness.
At the core of every molecule, every atom, every leaf, every tree, every planet, every star, every person, is this infinite sky of Stillness.
In an instant, in the twinkling of an eye, you can recognize what has always been and is still, naturally, effortlessly."
Ending Your Patterns of Unnecessary Suffering
Watch a Video Clip: What You Are Looking for is Already Here
Listen/Download Gangaji's Guided Inquiry, "What is Here?"
Now that you've completed the course
As you complete the course, we hope you will take a few moments to share your experience and realizations. Your feedback about the course is also welcome. We would love to hear if you have any suggested topics for future courses. Click here to complete our quick survey.
By taking this course you have now fulfilled a prerequisite to attend one of Gangaji's Small Group Retreats or Small Group Meetings. Complete this form to confirm that you have completed the course. Learn more about Small Group Retreats on the events calendar.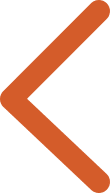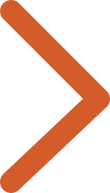 "Just in this desire to be free, to wake up to your essential nature, you are surrounded by support."
Stay Connected
There are many ways to stay connected with Gangaji and the community…
On Facebook
Join the Gangaji Facebook Group. More
Live Online
Join Gangaji's Live monthly online meetings. More
Upcoming Events
Check Gangaji's calendar of in-person retreats and meetings. More